no one can fathom the intimacy or love or mercy or forgiveness or grandeur or simplicity of Our Lord God
GIVER and SUSTAINER of EXISTENCE


Rancho Cristo RanchoBozo.com/Dove launched in April of 2010

Behold, now is a very acceptable time; behold, now is the day of salvation.

Try this prayer if you dare: . . . may every breath we breathe in bathe us in the Holy Spirit . . .
may every breath we breathe out be praise and graditude to you O Lord . . .

ahhhh the comfort and peace in knowing You are my God and i am your creation . . .

yet we have the audacity to assign ownership or value then defile your creations:
our brothers and sisters . . . and our material gifts to steward?


A Prayer of St. Francis of Assisi (the namesake of our fearless Gospel living Pope Francis) Pope Francis on protecting our planet

Lord make me an instrument of your Peace
Where there is hatred, let me sow Love
Where there is injury, pardon:
Where there is doubt, faith:
Where there is despair, hope:
Where there is darkness, light:
Where there is sadness, joy:
O devine master, grant that I may not so much seek to be consoled as to console:
To be understood as to understand:
To be loved as to love:
For it is in giving that we receive:
It is in pardoning that we are pardoned:
and it is in dying that we are born into eternal life.
Through the Father, the Son and the Holy Spirit
Amen

Thank You Brother Josh





<
my Lord my God my Heavenly King










Jesus Christ my Lord my God my Savior my Friend







In Sausalito I have some friends I share a meal with on Wednesday.
One of my friends shared this Native American prayer with us.

Great Spirit whose voice I may or may not hear.
I come to You as one of your sons (or daughters).
I'm small and weak give me strength
so I may walk in beauty.

as told to me by Kanuk-tuk (Brian)

Jesus laughing out loud


we all have heard of "random acts of kindness" since our insight from science reveals that God does not roll dice . . . . how about "targeted acts of kindness continually"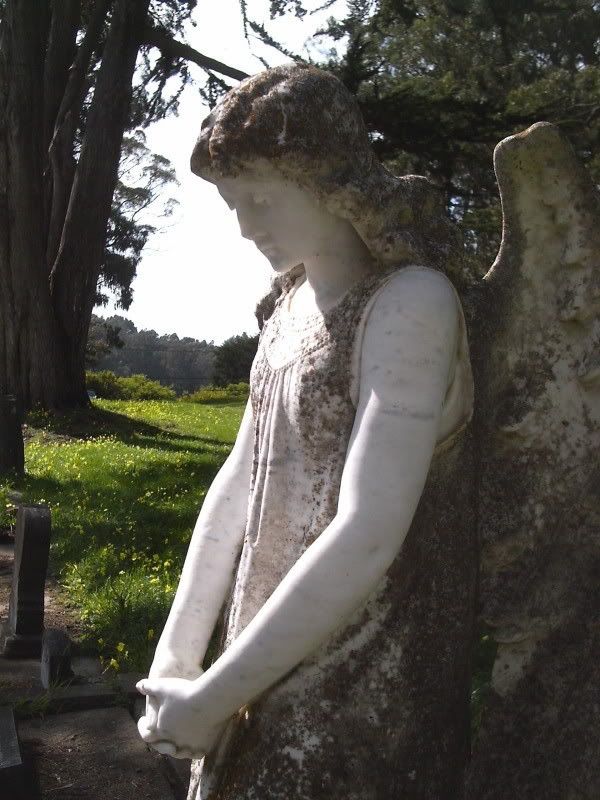 The most amazing things have happened to me. I have been drawn to read the Bible every morning. The readings are taking on more meaning and emotional relevance. I am overwhelmed with what must be grace. I am being rewarded with what feels transformative. I am drenched in humility yet feel more rewarded than ever imagined. I'm easing into abiding with the Lord. I'm there with the Father and the Son as I am with my own father. I am the Luckiest. Mass at Saint Mary Magdalen Church in Bolinas was more the blessing than I even imagined. I always felt I recieved Holy Communion back handedly not this time not ever again. Father Jack O'Neill said I won the spiritual lottery. I've been with my own father for ten days . . . my friend Peter is starting to think I might not come back. I'm trying to make sense of my transformation . . . I'm abiding with Our Father . . . finding great joy and beauty in nature . . . trying to rid my self of ugly ego and fill my heart with compassion. The poor are now enviable . . . the flashy rich seem pathetic . . . my world's been spun upside down because of my personal friendship with God made man himself Jesus Christ through the power and the guidance of the Holy Spirit.

A Translation of "Our Father" directly from the Aramaic into English (rather than from Aramaic to Greek to Latin to old English to modern English)


O cosmic Birther of all radiance and vibration. Soften the ground of our being and carve out a space within us where your Presence can abide.

Fill us with your creativity so that we may be empowered to bear the fruit of your mission. Let each of our actions bear fruit in accordance with your desire.

Endow us with the wisdom to produce and share what each being needs to grow and flourish. Untie the tangled threads of destiny that bind us, as we release others from the entanglement of past mistakes.

Do not let us be seduced by that which would divert us from our true purpose, but illuminate the opportunities of the present moment.

For you are the ground and the fruitful vision, the birth, power and fulfillment, as all is gathered and made whole once again.


Every day is a new opportunity to delve deeper into the ocean of God's endless love. My pitiful ego weekened by the strength of Christ's compassion.
prayer
Remember the sky is God's sketch pad . . . it's grounding for those whose heads are in the clouds . . .




0h new day . . . we have so precious few

each day is our priceless gift;

the will of God played out in each of us

on Earth as it is played out in Heaven

Keep me close to You as You and my free will

bring forth my day

Dear Lord please give me the strength

and endurance to do the right thing . . .

and the courage and integrety to oppose

the wrong thing . . .

please give me the discernment to

recognize the difference . . . Amen