[RanchoBozo]
[SONGS]
[FIREpit]
[ramblings]
[COOL LINKS]
[BACKpack]
[ELKINsDIET]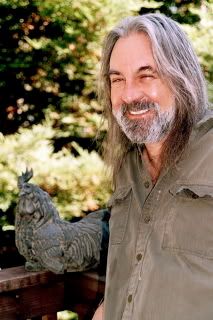 Born at Sandia army base, Albuquerque, New Mexico on August 29th, 1951. Lived on or near bases in New Mexico, England and California - poorest living boy in Montecito, CA... attended Highland High years before Beavis & Butthead. Lords of Bristol, Albuquerque, NM 1966 parties, bangs, and bashes. A bunch of things are better left unlisted on a sketchy bio like this. Other Wayne Elkins in the news.

Moved to Santa Barbara, CA in the summer of '68, Dad in Vietnam. Graduated San Marcos High in '69.

1969-71 2-S and Santa Barbara City College - Partyology major

Road to Kathmandu 1972-3

1974 – Rancho Bozo - Montecito, CA environmental art, fire pits, jams, fire dances, psychedelic meanderings – music with the Rancho Bozo Review and the Bozoettes [pics]– Graduated UCSB 1979.

June 16, 1979 – married to my best friend Wendy J. Thompson aka Canadian Princess, now Wendy Elkin.

1980 – Courtney born in Santa Barbara, CA (9th generation in Santa Barbara)

1981-3 – San Francisco, SFSU graduate study Developmental Psychology.

1982 - Moved from San Francisco to Mill Valley

1985 – Genevieve J. Elkin born in Greenbrae, CA visit GennaraTor.com

1987 established Ranch Bozo del Norte, Mill Valley, CA

1988-9 SFSU - multiple subject teaching credential

2003 - CGNU

1989-2004 San Francisco Unified School District teacher, now retired

Mr. & Mrs. Wayne S. Elkin Jr.

April 15, 2004 launched RanchoBozo.com


1991-4 – studio teacher: A.C.T. Radio Flyer, Beverly Hills Cop 3, Mrs. Doubtfire's vacuum cleaner (the Elkin vacuum cleaner collection) - 2nd most famous dancing sequence with an appliance... since Fred Astaire with hatrack!)

AKAs: Wayne Elkin Sr. "The Colonel" "The Wise One" * Wayne Elkin Jr. "Wayne Elkin" "The Suburbian Cowboy" "Captain Wayne-O" * Wendy Elkin "The Canadian Princess" "Wen" * Courtney Elkin "The Lil' Purple Pixie" "Courtney Carmel" * Genevieve Elkin "Genna" "The Genna Rater" * Grant Rauscher "The Grantster of Cyberspace" * Dr. Walt Langford "Captain Dog Boy" "Dr. Dog Boy"


[RanchoBozo]
[SONGS]
[FIRE pit]
[ramblings]
[COOL LINKS]
[BACKpack]
[ELKINsDIET]
mac