[RanchoBozo]
[SONGS]
[FIREpit]
[ramblings]
[COOL LINKS]
[BACKpack]
[ELKINsDIET]
I love you all and I'll still be in spend'n a couple of hours buying light bulbs . . .

Goodman's 2006 Giants vs Pirates Game



Goodman fans in the bleachers . . . Judy and Manny Dominguez brought the peanuts and banner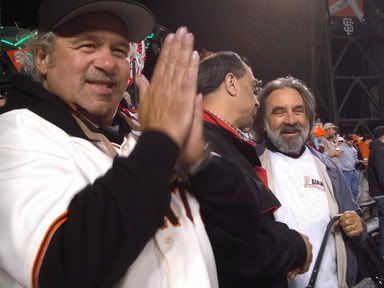 Marcus prays and the Giants win . . . Jose' is new to the Goodman family









A base ball sound bite by Marcus



Manny Dominguez discussing the impact his math manipulative has had with severely challenged students.




Goodman a Family Store







For the latter half of Mill Valley's romantic one hundred year history Goodman's provided necessities to homes and buliders of Southern Marin. It's a bay area legend in hardware, lumber, and building supplies on both sides of the Golden Gate Bridge. Goodman Building Supply is an authentic family owned retail empire most importantly it's RanchoBozo.com approved. I'm proud to be a Goodman employee or is it proud to be an Okey from Muskogee . . . Hippy from Olema or something? There are over sixty five Goodman employees and these are just a few of them some perfered not to be photographed any co-worker who would like to be in this page is welcome . . . I didn't intend to leave you out . . . like wise if you would like to be deleted just see Wayne-O OK?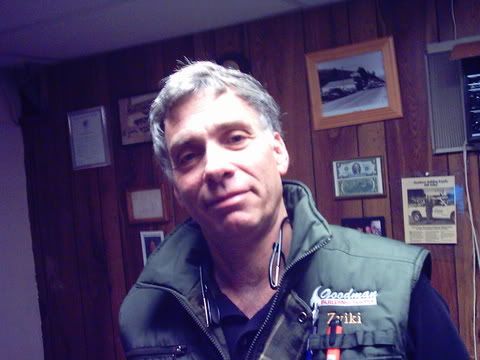 Zviki is Goodman's owner/CEO where the buck stops (and starts) he knows leadership as a former field grade officer. While managing all the big decisions that assure profitability he often works side by side with us employees. He's always treated me and my family very well. He's approachable and listens to customers and employees (no one would dare think I'm just buttering up the boss, no one who knows me) I butter up everybody.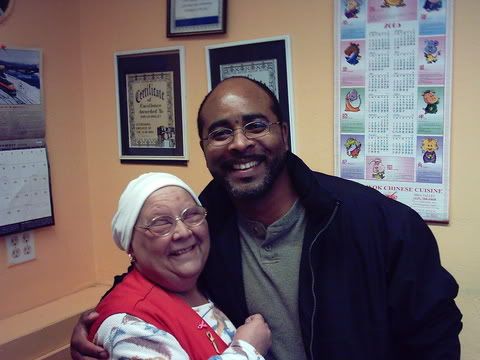 Martin is our general manager. He's celebrating twenty five years with Goodman Building Supply this year. Needless to say he knows the store inside and out . . . Terry has been with Goodman's a long while she comes to us from the Goodman's that once thrived in San Francisco. Her sweet voice often answers the phone . . . she always knows exactly what we have in stock . . . How does she do it?






This is Wayne from the office. He takes care of special orders and does something with the computer system and inventory? A very nice guy. Well here's how the story goes: When I was first hired Carol told me I'd be Wayne-E on the job because we had another Wayne. I thought a minute at the inevidable out come of being Wayne-E at the hardware store (what the 'nick name' would likely become). I was bringing forth my Captain Wayne-O alter ego to the stage anyway . . . hence Wayne-O.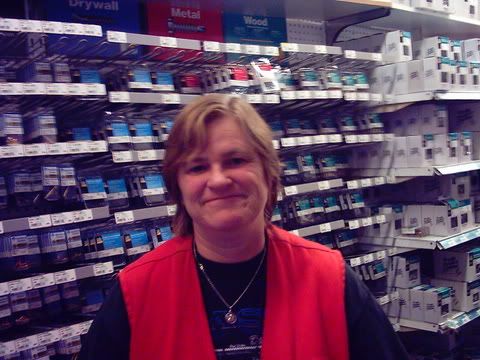 Cindy is perhaps the most beloved manager at Goodman's she is great at making both sides of any argument feel ready to deal. She knows how everything works and explains things so even I can understand.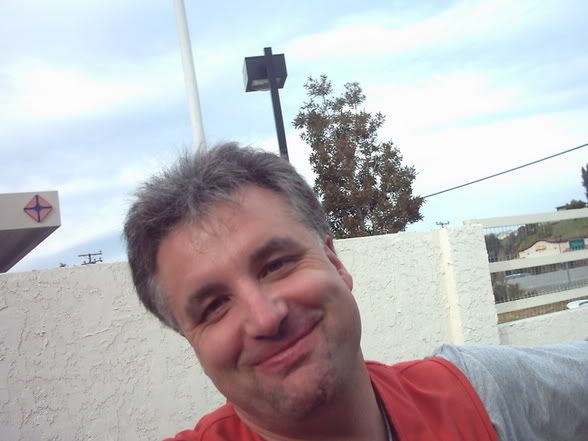 John in paint once fired me an email asking why there wasn't a cute little pic and cap section on Goodman's . . . well I really should clear it with everyone right John? . . . naw . . . John you forgot remove the acupucture devices from your head before coming to work again this morning . . .






Meet the men in green keeping the hardware world safe from space alien invaders. Thanks Edder and Martin Jr.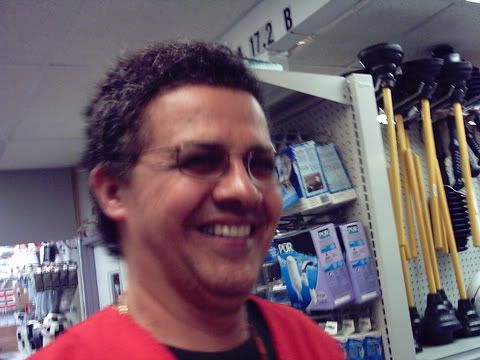 Shon has an amazing understanding of human nature and American pop culture. Shon speakes several different languages. We often make eachother laugh (something to do while stocking the shelves) . He's singing to canned ACE music . . . pretty good voice Shon! He's even better looking in person . . . he's six foot two and ladies Shon's single!







You know Amir is near . . . Amir means 'prince' in Arabic . . . he's kind and helpful almost to a fault . . . I'm looking forward to another lunch with Amir . . . and another mini-Snickers bar.






Mr. Harris the owner and founder of Goodman Building Supply visits his store and a hugging true believer Nora . . . a very sweet person . . . Nora among many other wonderful things makes sure we get our checks.







Vikash manages the hardware department. He is one of the best superviors I've ever had. He can find space where most would say no space exists. Vikash is becoming an American citizen and already living the American dream, lovely wife, lovely children, a large suburban home, and a brand new crew cab Tacoma.







David manages the electrical department and simultaneously conducts a graduate course in electrical engineering and computer science for customers and staff. David is knowledgeable about many things including the latter half of this century. He's an excellent guy. I think he'd be a perfect science editor for RanchoBozo.com (ya think?).






Fred and Donald are also in the elctrical department. Fred is a retired air force officer (like my dad). He has a long haired son in law. Somehow that all creates some commonality that allows Fred and I to relate pretty darn well. Donald completes the elecrical staff. He's a computer wizzard and a doting Grandpa . . . Donald has hardware in his bones at least in his family history . . . Donald was the first person from Goodman's to send me an email. I want to give Fred a special thank you for sending me an email with this amazing animation I had never seen before. It's called pipe dreams 2001. Sure enough it was also posted on YouTube.










Dan manages the paint department what a great guy a real family man and a fellow father of daughters. Helpful and sincere because that's the kinda guy he is.







Marilyn is an expert in pigments and finishes. She gave me personal guidance on many home projects. I remind her of this at every opportunity. In fact she sold me some houseware items when I first moved to Mill Valley twenty three years ago, Thanks Marilyn.






This is Moody who's been working in the paint department. He is about to experience one of the most rewarding and demanding role available to a man. Moody is moments away from becoming a father for the first time. He is kind, respectful and attentive great qualities appreciated by customers but most important good qualities for a father. He is one now a father of a daughter, congrats!







Andreas digs soccer, reggae, and beautiful babes . . . . Russel digs football, rap, and beautiful babes . . . it's always good to find common ground . . . valued Captain's Co-workers!






Young and Able . . . this is Able a loving dad, a drummer, guitarist, and piano player and latino . . . way cool kinda like Tio Wayne-O except the drummer bit . . . an ace sensation for sure!






This year Goodman is fifty years old and we've been celebrating all year long! See the band setting up on the front porch of the garden department.






Martin is our general manager he puts up with us and the customers all day long. He is always calm and handles all challenges. Everybody loves Martin. If I were to pick a word to describe Martin (since I'm writing this I supose I can) it would be magnanimous.







I love Manny his wit, intellect, wisdom and heart. Manny in the cutting room think of Merlin in his lab . . . he is willing to solve most problems with the clever props and tools in his workshop known as the 'cutting room'. My store mentor is Manuel Dominguez.







Legendary debates take place in the plumbing department on many pressing topics between Bilal and Marcus . . . never resolved rarely comprehensable . . .










Marcus is the plumbing department . . . he's the manager . . . he's the resident plumber. He has far more flare on his vest than any other Goodman employee. Marcus knows every nook and cranny or is it every kook and granny in the plumbing department.







Tim did not want to smile for this picture but the Captain has his ways. I try to convert a little break time to Tim time so I can bask in his cosmic radience. Tim works in the garden department and has discovered an ocean of love within. I've been wading ankle deep . . . and that's cool.






There are some retired guys who always wanted to work in a hardware store there were two more that passed on this past year Lou and Bob both great guys both sorely missed . . . this is a Bob who's very much alive. Tam Valley residents will remember the tall handsome fire chief . . . well see him at Goodman's. Bob and I banter soft cuts and witty to witless comments while stocking the shelves in the hardware department . . . some day we'll have that drink . . . won't we Bob?






Kathrine is all good fun energy that keeps us stimulated (awake and on our toes) . . . customers appreciate her witty remarks and over the top service.
"You'll find over the top service in the Over the Top Service Department . . . "






Nora and Wayne-O and a little harmless hug in the break room . . . fortunately the Canadian Princess will not visit RanchoBozo.com without a little arm twisting and bamboo under the fingernails . . . good thing . . . (just kidding)


HIGH TIDES and a DRENCHING STORM
FLOODS GOODMAN'S AGAIN



Tim walks in water as we show up for a wet day o' work . . .
an opportunity for another sale event SHOPPING IN VENICE DAY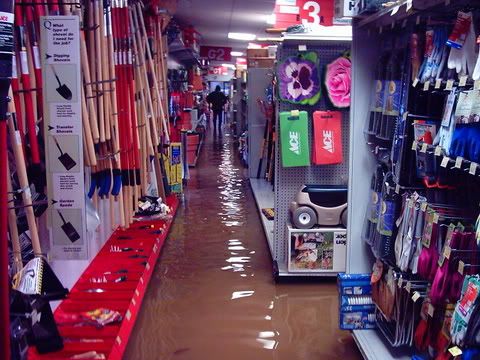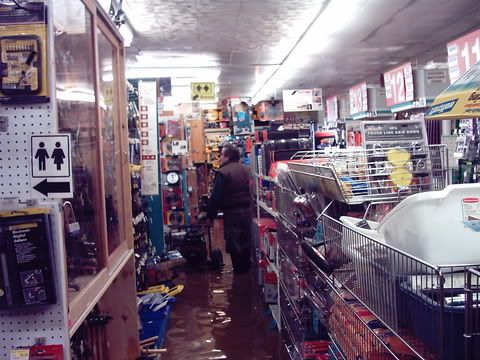 The last day of two thousand five found Goodman Building Supply flooded. All departments including the yard and parking lot were under at least a couple of feet of water. The store remained closed as we pumped and mopped it dry. It was a strange experience seeing merchandise floating down the aisles. We pitched in and worked side by side . . . until the job was done.




We're all out by seven on week days. "The Good(man) Night Hammer"
Ledgend has it that Mill Valley's restrictive commercial lighting codes would prevent the land mark Goodman hammer from going back on the roof even if it's for repair. To avoid this all repairs to the sign are made on the roof.



[RanchoBozo] [SONGS] [FIREpit] [rambings] [COOL LINKS] [BACKpack] [ELKINsDIET]