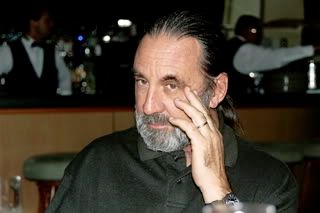 Captain Wayne-O sez: well . . . (he put his fingers to the side of his head and pontificated)
Pope Francis on protecting our planet "You wake up one morning with a vague notion that you had a dream and maybe everybody else had the same dream . . . or perhaps an awakening . . .

Now would be a good time for everyone to accept that we are all related, interconnected and interdependent upon eachother across all species through out our home planet. Now would be a good time for more and more of us to act accordingly. Now is a good time for our actions to be lead by what is good for others, the earth as well as ourself. Now is a good time to give love freely. It's a great time to open our hearts and receive love. It's everywhere let yourself feel it.

We believe it's possible for the powerful policy makers in government and industry through out the world to work together with a vision of sustainablity and social justice. We are capable of technological solutions to help all humanity and all the other life forms on our planet. Imagine an evergrowing solar electric energy station orbiting in L5 between the earth and moon. An amazing station that can deliver many times over peak global load so everyone on planet earth can plug in their favorite whatevers for free. The governments of the world will also be free to concentrate their efforts on solving real world problems instead of creating them.

You who have the wealth, power, resources and ingenuity don't you think it's shameful how much mass suffering in our world is tolerated. We think enough's enough and if enough of us share plans, prayers and visions they will be implemented. We will naturally move toward an economy of abundancy and sustainablity as the monetary system is abanoned and considered useless. The world will be a better place to explore what it is to be a human. . . "

What happens when the eagle and the condor share the sky? PACHAMAMA Alliance . . . STORY of STUFF

This is an experiment in html and web development. (Grant K. Rauscher - April 4, 2004)

The philosophy of RanchoBozo.com departs from traditional veiws: immaturity is often maligned and regarded as a negative trait. RanchoBozo.com re-frames immaturity as a key virtue and a vehicle for coping with inevitable decay in our material world. This pic and caption: "Our Streets a Great Street" from the very begining of RanchoBozo.com says it well?